What is an Aseptic Pump?
An Aseptic Pump is designed for service in pharmaceutic, biotech and food industries where a clean process is critical. Tapflo's Aseptic Pump design is manufactured to the highest hygiene standards to ensure the pumps support the critical requirements for these industries.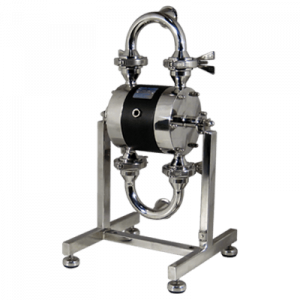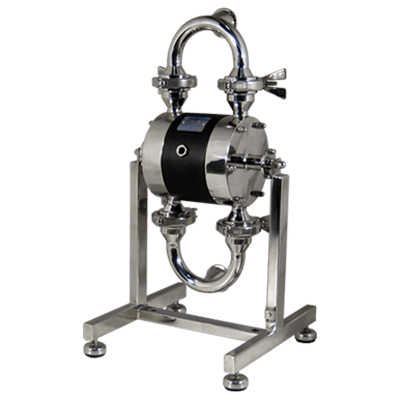 What certification do Aseptic Pumps have?
The Tapflo Aseptic Pump series is EHEDG (European Hygienic Engineering & Design Group) certified, has FDA (Food and Drug Administration) and USP VI approved materials and conforms to the ATEX directive 94/9/EC. It also supports CIP and SIP to ensure that the pump can maintain optimal hygiene standards.
What does EHEDG actually mean?
Great question! The EHEDG (European Hygienic Engineering & Design Group) certificate is your guarantee that the design is according to the hygienic guidelines. The pump is also clean ability tested, which means bacteria does not grow in the pump after cleaning and draining procedures.
What makes the aseptic range suitable for clean processes?
The Tapflo Aseptic Pump series has some huge benefits and key features that ensure they are suitable for clean processes:
No bacteria growth due to there being no horizontal areas.
They are designed for CIP (Clean In Place) and SIP (Steam In Place), allowing easy cleaning and draining
Gentle pumping ensures that any sensitive products being pumped are not damaged.
All of the connections available on the Aseptic range comply with FDA standard.
Side housings are made from AISI 316L and as standard is electro-polished to Ra 0.8, however, we can go to Ra 0.5 if required.
No rotating shaft seals mean no leaks.
Flexible installation and self-priming.
Dry run and deadhead without damage.
Lube free air valve.
The diaphragms are designed without any nuts or plates on the fluid side.
Case Study
Tapflo were recently approached by a large contact lens manufacturer in the UK and asked to put forward a solution to pump solution in their process line. They were having issues with the pump they already had, due to residue left in the sides after cleaning, which they wanted to avoid.
Application Details:
Fluid: Contact Lens solution
Viscosity: 10cps
Flow Rate: 30lpm
Temperature: Ambient
Solids: None
Pipe Work: 1"
Length of discharge: 10m Suction
Condition: Flooded
The pumping solution offered:
Pump Type: TX94 STB Aseptic Diaphragm Pump
Materials: Stainless Steel and PTFE
Connection Size: 1" tri-clamp
The pump was delivered and installed on their process line two weeks after the order was placed. They are now able to drain and clean in place leaving zero residues in the pump! Another very happy customer.
If you require a similar pump or any assistance on fluid handling within your factory then please get in touch on 02380 252 325 or email us at [email protected]