The Tapflo Liquid portable dispensing unit is designed for the precise filling of bottles or plastics bags with various liquids such as soaps, cosmetics, baby food and sauces. It is a mobile solution enabling users to fill up six containers at the same time and operate in various locations around their manufacturing facilities. Each outlet of the system is connected to a separate line of the filling machine used to fill bottles, pouches, or cartridges. Previously the client used to depend on dosing pistons, but this solution was problematic during changes in the dose volume.
Our solution lets the client change the amount of soap from (300 to 900 grams [0,66 to 1,98 lbs]) without any effort!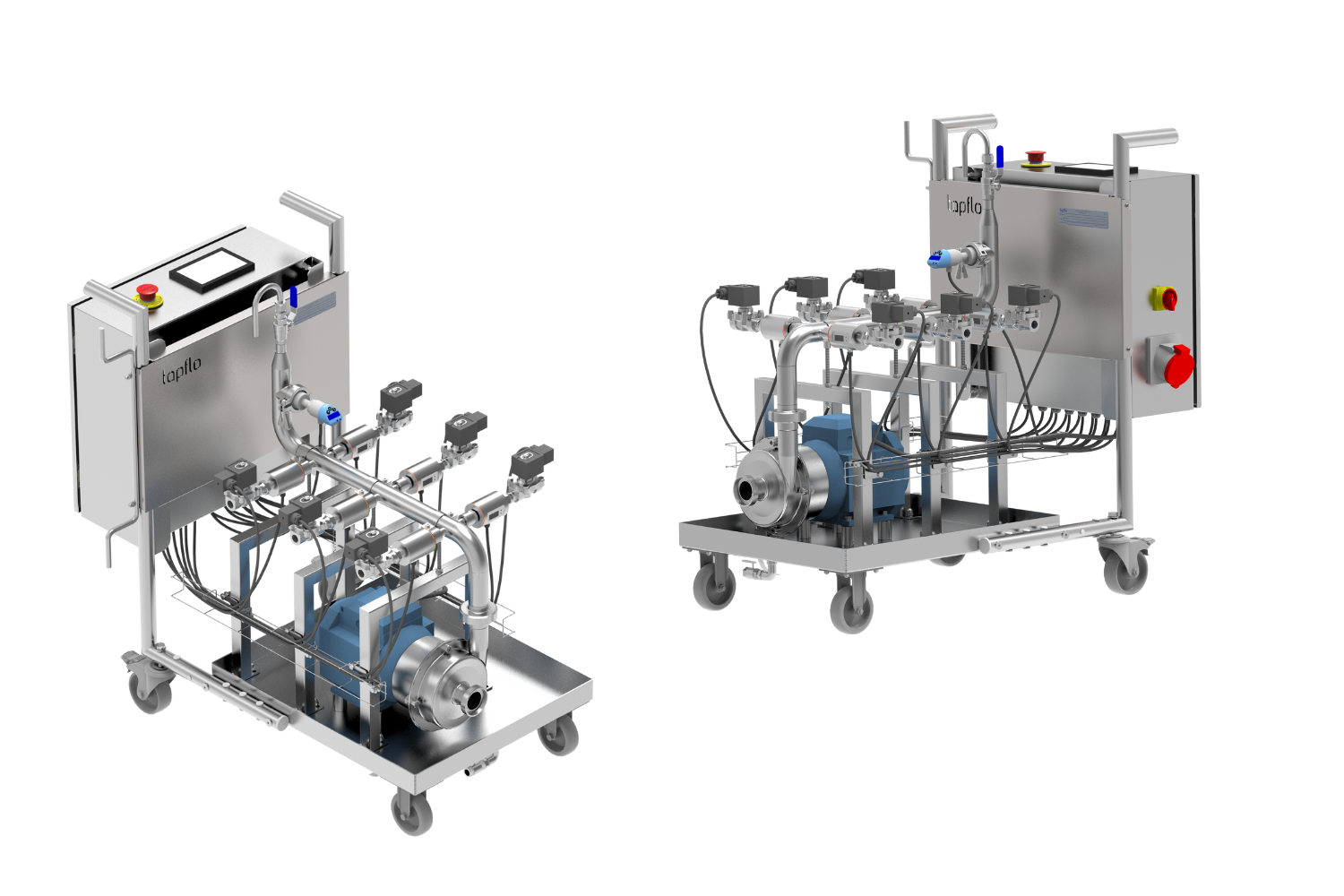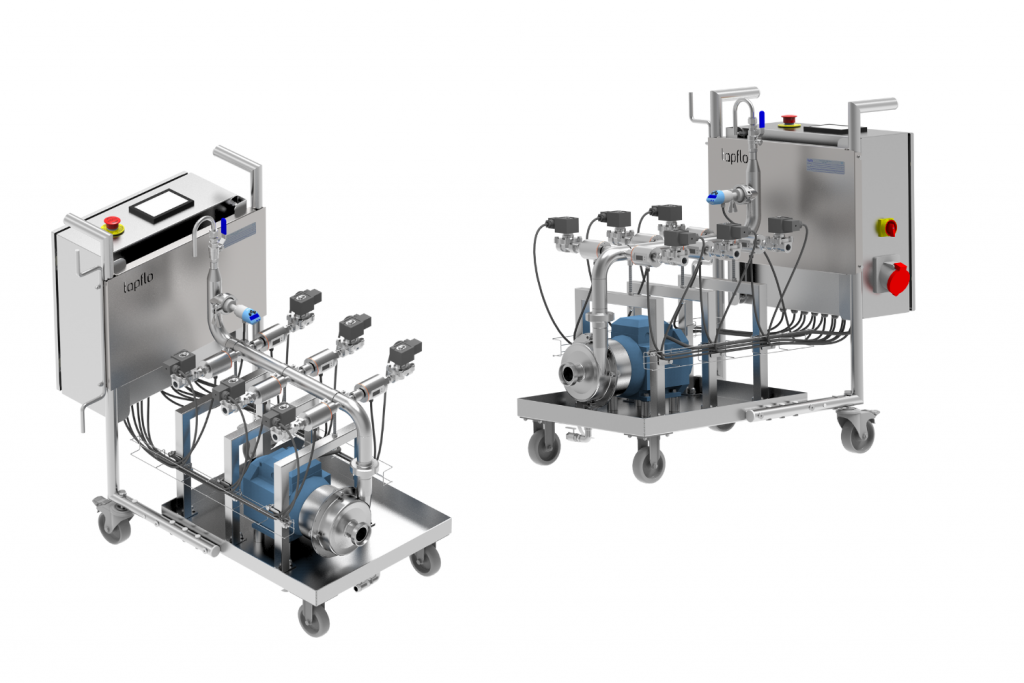 Application Examples
Cream, Custard, Baby food, Yoghurt Drinks
Bleach, Soap, Shampoo
Mayonnaise, Ketchup, Mustard
Features
Tapflo CTH CE-15 Hygienic Centrifugal Pump
Stainless Steel Construction
Drip tray and valve included
Ultra-precision filling w/ variable & accurate flow control via inbuilt PLC controller programming
Suitable for a wide variety of applications
All in one portable solution
The operation of the bottle filling machine system is based on a Centrifugal Pump, flowmeters, discharge shut-off valves and a dedicated control system. As standard, the system is suitable for products with a viscosity up to 1000 cP. However, we have supplied bespoke units for thicker products. By using the touchscreen at the control cabinet, the operator can select which outlets should be used for filling (it can be from 1 to 6 with single, multiple or all selected). Also, for each outlet, there can be set a volume of liquid to be transferred. Usually, it is the same volume for all outlets, but this can be easily changed if required.
It is also possible to create and save programs dedicated to specific liquids and bottle sizes. The pump transfers the liquid through the selected outlets, each built with a flowmeter and a shut-off valve. When a required volume at any given outlet is reached, the shut-off valve gets immediately closed, and the operation of the pump is stopped. The system is built using a soft starter to prevent splashing and bubbling of the product in bottles and pouches.
The system is built on a stainless-steel construction with a drip tray, and a drain valve included. The control cabinet is also made of stainless steel; it is mounted on the construction handles. There is included a frequency inverter, PLC controller with a dedicated program and a touchscreen, ON/OFF switch, and E-STOP pushbutton.