Below are a troubleshooting and maintenance guide for Pomac Pumps' PDSP Twin Screw Pump.
Sanitary Twin Screw Pump Malfunctions
What are the reasons from the malfunction of a Pomac Pumps' PDSP Twin Screw Pump?
A malfunction in a pump system may be caused by a number of reasons and is not necessarily the pump itself. Issues with the pipework or other fluid accessories within the system can be contributing factors. Another major contributing factor would be operating the pump in conditions that are extremely different to the ones provided at the time of specification.
Consequently, it is always recommended to check the following first:
Has the pump been installed correctly?
Are the operating conditions still according to the initial specification?
Are the other fluid accessories within the pipework functioning correctly?
In general, the following malfunctions can be identified:
The pump provides no flow
The pump provides irregular flow
Capacity is too low
Pump overheats
Motor overheats
Excessive Screw / Rotor wear
Excessive wear of shaft sealing
Pump vibrates excessively or makes too much noise
Pump has seized
Pump stops upon startup
Below is a table of the possible causes and solutions of these malfunctions.
Malfunction
Cause
Solution
1
2
3
4
5
6
7
8
9
10
X
Wrong Direction or Rotation
Have a qualified electrician revers the direction of rotation of the electric motor
X
The pump is not completely filled with liquid
Fill the pump casing entirely with fluid and fit a non-return valve to the suction side
X
X
X
X
Insufficient Suction Pressure / NPSHa
Increase the suction pressure, lower position of the pump further below the fluid level, enlarge suction pipe ø, shorten/simplify suction pipework, reduce operating speed, reduce product temperature
X
X
X
Excessive vapour is present in the suction line
X
X
X
Air is entering the suction line
Check Connections
X
X
X
X
Gas in the suction line
Vent suction pipe/pump casing
X
X
X
Insufficient static head
Increase the liquid level
X
X
X
X
Product viscosity is too high
Lower the operating speed/increase product temperature
X
Product viscosity is too low
Increase the operating speed / lower the product temperature
X
X
X
X
X
Product temperature is too high
Cool the product/pump casing
X
X
Product temperature is too low
Heat the product/pump casing
X
X
X
X
Foreign particles are in the product
Clean the system / install a suction filter sized according to the passage of the max solid of the pump
X
X
X
X
X
X
X
The pressure at delivery side is too high
Check piping for obstructions / simplify the discharge pipework
X
X
X
X
X
Pump casing distorted by piping
Check alignment/support the piping & install flexible couplings
X
X
Speed too high
Lower the speed
X
Speed too low
Increase the speed
X
X
X
X
X
X
Insufficient flushing
Increase flushing capacity/pressure
X
X
X
X
X
X
X
Worn out bearings/gears
Replace the worn-out parts
Inspection & Maintenance Schedule
Routine inspection and maintenance can avoid unnecessary and expensive downtime as well as operating costs. It is recommended to regularly check:
If the pump functions properly – excessive noise levels may indicate wear problems to bearings and gears, dragging of screws on the pump casing or cavitation.
Pressure and Flow of the flushing system, if present
Temperature of the heating / cooling system, if present
Oil level in the gearbox – at standstill the oil level must be in the centre of the visual level indicator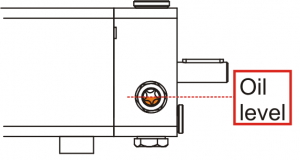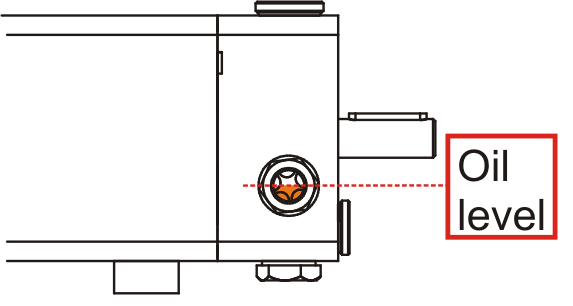 Oil Changes
300 operating hours after initial commissioning
Every 3000 operating hours or at least every 3 months
If not being used regularly, every 2000 operating hours, or at least every 3 months
Inspection Interval
Refers to
Inspection Duty

Preventative Action

Daily
Quench or Flushing System
Check Quench or Flush Pressure / Flow
Adjust when at standstill
Gear Box
Check Oil Levels
Top up if necessary
Mechanical Seal
Check for Leaks
Replace when faulty
Lip Seal
Check for Leaks
Replace when faulty
System
Functional check of pump
Switch off and find / resolve cause when irregularities are found
System
Inspect Connections
Repair when leaking
Take product sample
If contaminated, check seal and flush seal chamber
Weekly
Drive
Check if drive is operating within spec
Switch off and find / resolve cause when irregularities are found