To protect the bearing of the gearbox against penetration of the lubricant or the pumped liquid we fit a lip seal around a hard shaft ring. If the hose ruptures, the pumped product damages the seal instead of penetrating the gearbox. Our casting is also fitted with a Leakage Channel, which must be kept open to the atmosphere.
Easy Wheel Dismantling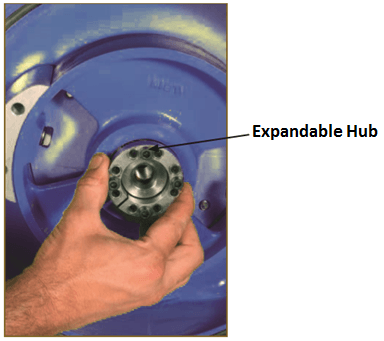 The PT Peristaltic Pump Series employs a Vecobloc system which is very easy to dismantle. Done by unscrewing an Expandable Hub. Many of our competitor's pumps have complex assemblies which means that wheel dismantling is often not possible in situ or by the customer.