Cosmetic Manufacturing Made Easy with Tapflo Pumps!
With the global cosmetic product market being valued at 532.43 billion US Dollars at the end of 2017, it looks like the industry will continue to boom over the years! A high market value often suggests that high quality is expected from consumers, and why wouldn't it when these products are either being consumed by humans or used in close contact with our bodies? That's why Tapflo UK is here to support over 1800 beauty brands operating here in the UK with their manufacturing and packing of products!
Hygienic Conditions
Any consumable product will likely come with high expectations of how it's handled in the manufacturing process. Fully FDA Approved sanitary machinery should be used from raw ingredients to finished product to ensure there is no possibility of contamination – of course, we expect anyone in this industry already knows that! However, maybe you didn't know that a standard pump shouldn't be used during this process. Luckily, Tapflo UK supplies a whole range of Sanitary Pumps, with either a full FDA certification or EHEDG approval, for almost any fluid solution. It is important to note that the certifications for Tapflo's pumps mean the whole pump is sanitary including the material the pump is manufactured from and is finished to the highest standards. A pump with FDA Approved seals only is not fully sanitary and should not be used in any industry requiring a sanitary pump.
Tapflo's Cosmetic Applications
So, when we say Tapflo can pump almost anything, do we mean it? Yes! Tapflo manufacture and supply a wide range of Sanitary Pumps in different sizes with various benefits to suit each customer's applications.
So, what could we pump?
Toothpaste
Shampoo & conditioners
Moisturisers and lotions
Perfume
Face scrubs – yes, even the solids!
Medicines
Bath bombs
Mouthwash
Makeup
…and that's not even the full list of products!
Tapflo's Sanitary Pump Range
The type of pump your application requires will depend heavily on what the product is, the conditions it needs to be transferred in (for example, does the temperature need to be maintained?), how much product there is, how quickly you want to move it and what installation will the pump be fitted into. Plus, we'll also need to know of any additional special requirements of the product, e.g. to stop it frothing or to dispense it by batch control. Our recommended Sanitary Pump range for cosmetics include:
Tapflo's Sanitary AOD Pump complies with FDA guidelines, manufactured from Stainless Steel AISI 316L and finished to Ra 0.8 or 0.5 upon request. All Tapflo Diaphragm Pumps use clean, no-nut face diaphragms, which removes a potential leakage point, as opposed to standard diaphragms which have a nut that goes through the centre of it to hold the layers together. The face of Tapflo diaphragms is smooth which eliminates areas for bacteria to grow and are made from food-grade materials (PTFE or white EPDM) to ensure that all elements of the pump that come into contact with the product are sanitary. This is the same in our Powder Pump which can be supplied to meet hygienic standards for applications involving the transfer of powders, for example, pigments in make-up or elements of a bath bomb.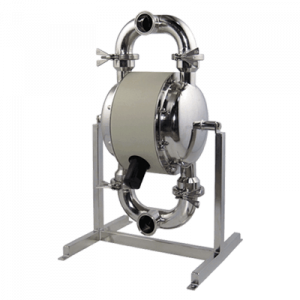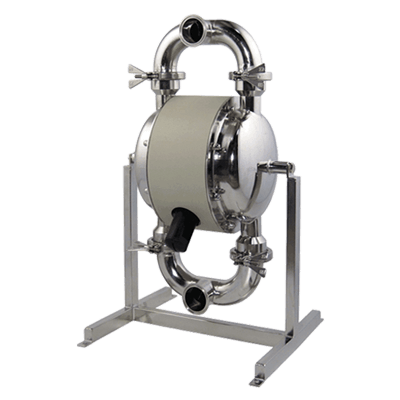 Click here to find out more about Tapflo's Sanitary Diaphragm Pump.
Tapflo's Aseptic Diaphragm Pump is EHEDG certified. EHEDG stands for European Hygienic Engineering and Design Group and guarantees that the pump has been designed according to hygienic guidelines. Additionally, the pump has been clean ability tested to ensure that bacteria doesn't grow in the pump after cleaning and draining. These pumps have been designed so that bacteria cannot grow inside the pump, as well as supporting CIP and SIP (Clean In Place and Sterilisation In Place) which makes them ideal for handling sanitary applications such as pharmaceutical and cosmetic applications like cream, paste and filtration gel.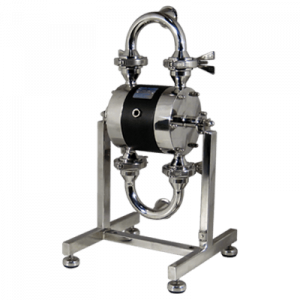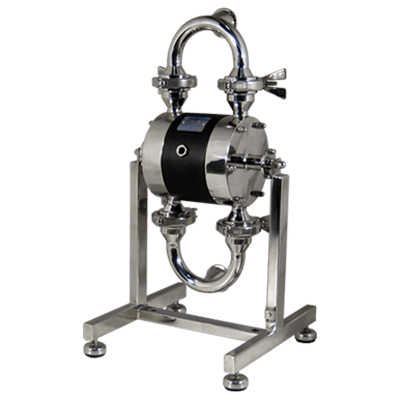 Visit Tapflo's Aseptic Diaphragm Pump product page for additional technical details.
Tapflo UK's Sanitary Lobe Pump is manufactured by Pomac Pumps whose portfolio focuses on Hygienic Process Pumps for the Food, Pharmaceutical and Cosmetic Industries. The Lobe Pump is EHEDG certified across all 11 sizes of the pump, manufactured from AISI 316L with a surface roughness of 0.8 as standard. Lobe Pumps can transfer solids to a maximum size of 60mm as well as being able to handle viscous fluids such as creams and shampoos.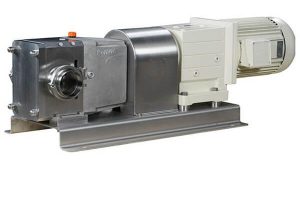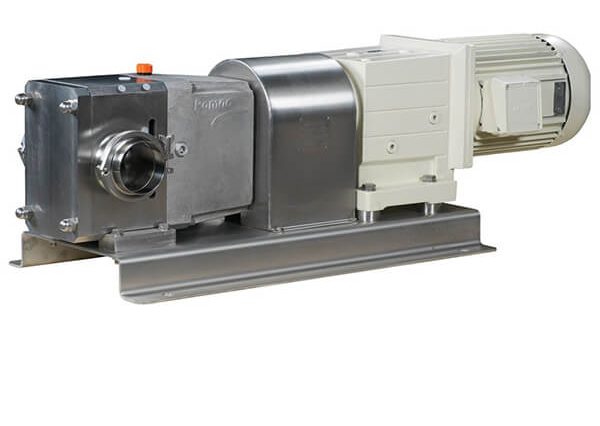 Click here for additional technical information on Pomac Pumps' Sanitary Lobe Pump.
Peristaltic Pumps are perfect sanitary pumps as only the hose comes into contact with the product being pumped. The hose material can be supplied per application, and we can supply sanitary hoses that are FDA approved.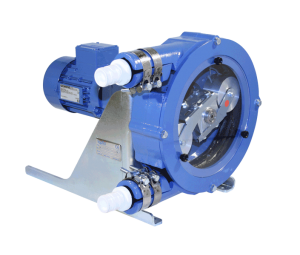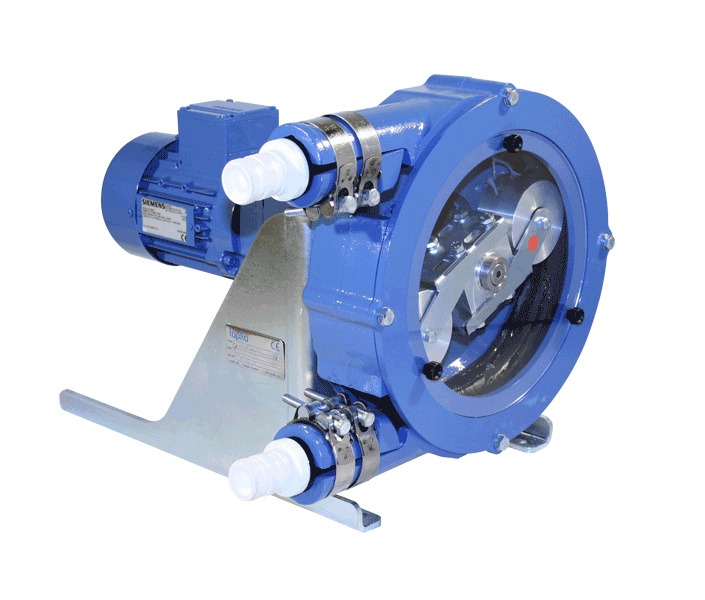 Check out our range of Peristaltic Pumps on offer!
Buying a Tapflo Pump that is guaranteed to be manufactured to the highest hygienic standard is the easiest way to ensure that industry and hygiene standards are being met when producing cosmetic products.