What's new in Tapflo UK?
For those of you who are connected with Tapflo's finest salesmen on LinkedIn – Luke Barnes, Luke Simpson and Edward Shaw – you may have seen a couple of indications to new projects crop up on your timeline. For those of you who aren't connected on LinkedIn… well, start sending those invitations to see exciting updates! Tapflo UK is planning to take the Pump Industry by storm (even more than they already have) and are working on fresh ways to communicate with you all. The team have got lots of exciting ideas which they can't wait to share in the near future, but in the meantime, keep reading to discover what's been happening recently here at Tapflo UK!
New Team Member!
Yes, that's right, we have a new addition to the Tapflo UK team! Nicole is our new Marketing Executive and will be bringing you fresh blog posts, news articles and regular updates. She has recently graduated from her Master's degree in Public Relations and completed a degree in Journalism prior, so we are confident she'll be bringing lots of great ideas and knowledge to the team! Alongside this, Nicole is also the producer for our new online series, Tapped In, which you can read all about below…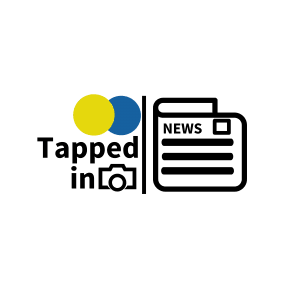 Tapped In
It's the news you've all been waiting for! If you saw our 'Coming soon' post on LinkedIn, you must have been intrigued…well, the wait is over! Tapped In is our original online series starring both Luke Barnes and Luke Simpson. The lads will be using the series to bring you useful information about pumps in an imaginative way. Make sure you look out for the bloopers! You can watch the first episode of Tapped In below, and feel free to leave a comment letting us know what you think!
Thanks for reading the Tapflo UK Newsletter and don't forget to look out for next week's issue!